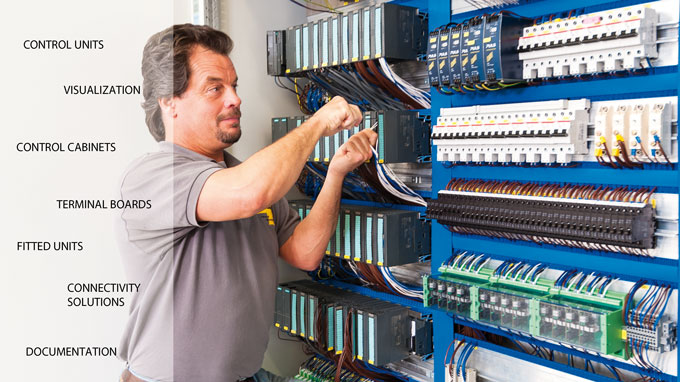 Services
From the idea to the system solution
TURCK mechatec offers ready-to-complete solutions for your automation task. Whether control cabinet, terminal boards or individually made-up interconnection systems – you always get tailor-made solutions, from consulting over testing to approval and full documentation.
Many Technologies
A wide range of technologies for the field and control level is part of the development and product range of the TURCK mechatec – from specific solutions in the field of electronic printed circuit boards up to individual all-in-one systems. One of the unique selling points are the profound experience of the TURCK group with grouting technology and hybrid technology.
Competent Engineering
From project planning, over planning and implementation, to commissioning TURCK mechatec also realizes comprehensive control and regulation tasks for plant and machine engineering. We want to provide the best results and to achieve this, we use products from different manufacturers.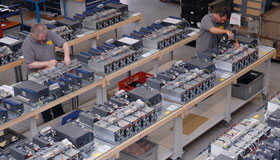 Strong project management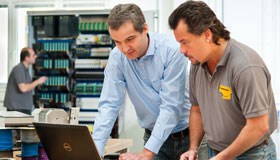 The deep integration into the structures of the TURCK group enables TURCK mechatec to implement continuous planning and solution-oriented project management for your needs. We offer these services from the special product solution, over cabinet construction and programming up to commissioning.
Services in detail
Below you find the services of Turck mechatec GmbH in detail. Klick on the headlines to see the details of our services.
Cabinet construction
Planning, manufacturing, testing and commissioning
Power supplies
Remote-I/O systems
Controls
CAE/CAD based planning
Software programming
Housing technology
Intrinsically safe, non-incendive and standard housings for Ex installations according to customer requirements
Shock-resistant
Weatherproof
Chemical-resistant
Junction boxes
Development
Production
Potting
Inspection
Connection technology
Wiring
Connectors
Customized cable and connectivity solutions